Sartaj urges right to self determination for Palestinians, Kashmiris
Addressing the Asian-African Summit, the Adviser highlighted Pakistan's strong resolve to fight the menace of terrorism.
Advisor on Foreign Affairs Sartaj Aziz has said it is tragic and unacceptable that the people of Palestine and Kashmir are still awaiting the fulfillment of their inalienable right to self-determination.

He was addressing the Asian-African Summit 2015 in Jakarta on Thursday.

The Adviser said the Asian and African countries should strengthen cooperation and make collective efforts to overcome the continuing challenges of peace and development.

The Adviser highlighted Pakistan's strong resolve to fight the menace of terrorism, and the intensified actions in this regard through operation Zarb-e-Azb. He said that as the biggest victims of terrorism, Asian and African countries must share their experiences and strengthen collaboration to defeat terrorism comprehensively, including by addressing its root causes and deploying a more effective counter narrative.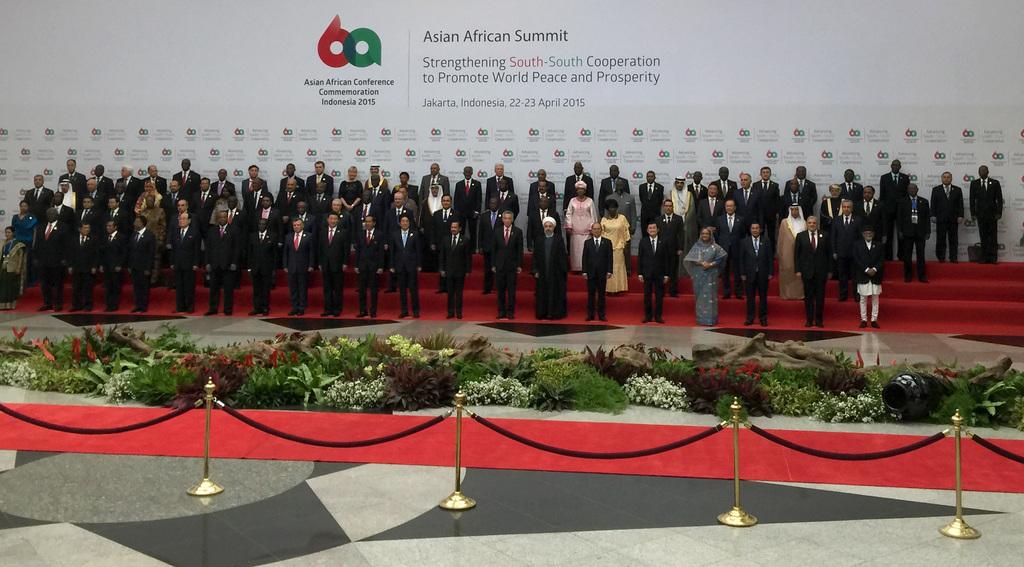 ---